Interested?
Become a partner or discuss the possibilities with us!
In recent years, various partners have successfully used the ID-Scan for their customers. Would you also like to get to know us, our method and experience without obligation what this scan adds to your services?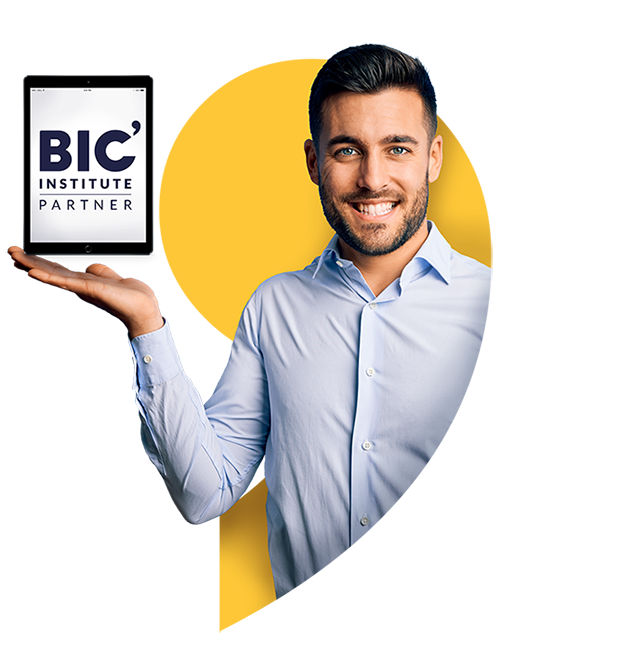 8 benefits Important for you as a partner
If you talk to us or one of our partners, you will notice that we could write entire books about the benefits that the ID-Scan can provide. But to keep it short for you, the most important eight are explained for you below:
With the ID-Scan, you as a partner have an extra revenue model in your hands. Fully automated, you gain valuable insights with relatively little effort. You determine the rate that you pass on to your customer.
No high costs or long onboarding processes. Going through the process is very simple and you can get started right away.
Organizations are increasingly concerned with sustainable entrepreneurship. The ID-Scan provides insight into the theme of sustainability on the basis of the Sustainable Development Goals (SDGs).
360 degrees means that an organization is analyzed completely 'around' from 3 perspectives.
You can use the ID-Quickscan - a shortened version of the ID-Scan - for free. This makes it easier for you to meet potential customers.
Data is stored in a secure cloud environment according to AVG. We use reliable Dutch software partners for this.
The ID-Quickscan and the ID-Scan are available in Dutch, English and German.
We provide an extensive report so that you have a sufficient basis for a thorough, strategically substantiated advice process.